Weather forecasts are provided as a public service only .
see disclaimer
Discussion
Weather It Is (Tired Out)
Feb-13-2020 21:13
Good Evening:

There is record cold in the polar and artic regions, which have produced very high values of the Artic Oscillation and North Atlantic Oscillation (NAO: https://www.ldeo.columbia.edu/res/pi/NAO/). The positive NAO has been associated with our plentiful rainfall this winter, although there are most likely other factors as well.
ABOUT US
---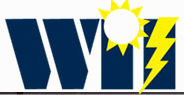 Who we are
Weather-it-is.com
Dr. Barry Lynn - CEO
Dr. Lynn received his Ph.D in meteorology from Rutgers University. He is currently a research scientist at the Hebrew University in Jerusalem, and in the past served as a research scientist at Columbia University, Carnegie Mellon, and at NASA. He has published nearly thirty research articles in respected journals. His areas of research include numerical modeling of severe storms and lightning, the impact of greenhouse gases on climate and the effect of aerosols on precipitation and hurricane development.
Professor Richard Lynn - CFO
Dr. Richard Lynn worked as a financial analyst and portfolio manager at the Atlantic Richfield Company. He has a B.A. from Columbia College, an MBA from Harvard Business School and a Ph.D. in Finance from Columbia University. He was an Associate Professor of Finance at Pace University until his retirement.