Weather forecasts are provided as a public service only .
see disclaimer
Discussion
Weather It Is (Summer Heat)
Aug-23-2019 18:23
Good Afternoon:

They call them the "Dog Days of Summer," and our own dog was quick to take advantage of the heat to stretch out in the sun. She actually objects to the fact that the Romans named these days after the brightest star in the sky: the Star Sirius, or the "Dog Star," rather than her ancestors.
ABOUT US
---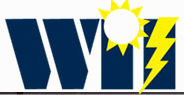 Who we are
Weather-it-is.com
Dr. Barry Lynn - CEO
Dr. Lynn received his Ph.D in meteorology from Rutgers University. He is currently a research scientist at the Hebrew University in Jerusalem, and in the past served as a research scientist at Columbia University, Carnegie Mellon, and at NASA. He has published nearly thirty research articles in respected journals. His areas of research include numerical modeling of severe storms and lightning, the impact of greenhouse gases on climate and the effect of aerosols on precipitation and hurricane development.
Professor Richard Lynn - CFO
Dr. Richard Lynn worked as a financial analyst and portfolio manager at the Atlantic Richfield Company. He has a B.A. from Columbia College, an MBA from Harvard Business School and a Ph.D. in Finance from Columbia University. He was an Associate Professor of Finance at Pace University until his retirement.